Earn up to 50% for holding DROP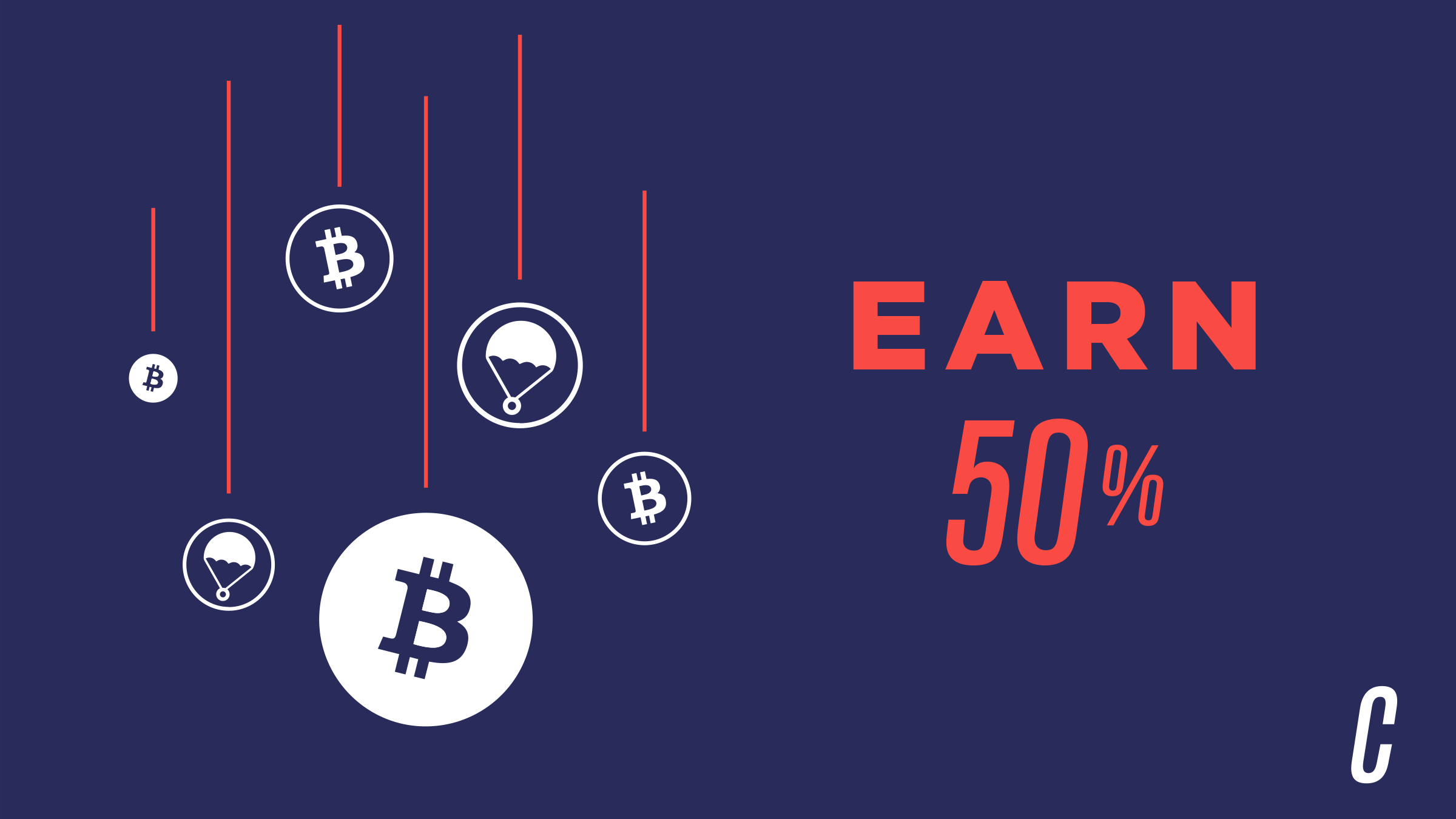 Introduction
As part of our mission to grow the token economy, we constantly strive to deliver value to our users. We realise this by continuously releasing features based on user feedback. Today we launch the first of many upcoming perks for holders of Cryptophyl's native exchange token, DROP.
Starting on Friday 28th February, customers holding 1,500 DROP or more in their Cryptophyl account will be eligible to receive up to 50% of the fees paid by referred users. This means that you can earn up to twice as much as usual from fees paid by users you refer to Cryptophyl, as long as you keep at least 1,500 DROP in your account balance.
How it works
The current referral pay-out is 25%. This means that you will get 25% (one quarter) of the fees paid by users who sign up using your referral link. With the launch of this new feature, you'll be able to unlock a 50% pay-out: effectively you'll get half of the fees paid by users you bring to Cryptophyl.
The pay-out percentage will not double instantly: with every day that you hold at least 1,500 DROP, the payout percentage will increase by 1% - you'll be able to earn an additional 1% from the fees paid by your referred users, capped at 50%. To unlock the 50% pay-out, you'll have to hold DROP in your Cryptophyl account for 25 days, equating to a 25% bonus (on top the default 25%).
Similarly, if you hold less than 1,500 DROP in your account, your referral pay-out percentage will decay by 2% per day. This has the lower limit of 25%: that is, you will never get less than 25% of the fees paid by users you refer. Hence, his decay will only apply to bonus percentage points you get from holding DROP.
You can view your latest referral pay-out percentage on the referrals page. You'll also be able to see if your referral pay-out rate is growing (because you hold at least 1,500 DROP) or decaying (because you hold less than 1,500 DROP).
Drop token
DROP is Cryptophyl's native exchange token, providing holders with perks and features. It's based on Bitcoin Cash, using the Simple Ledger Protocol (SLP). You can earn DROP for simply trading on Cryptophyl.
Distribution
Drop is distributed entirely to Cryptophyl customers and the wider token ecosystem, with no ICO or pre-sale. Customers earn DROP for trading on Cryptophyl. The total token supply is capped at 1 million tokens.
400,000 DROP has been airdropped to early Cryptophyl customers. A further 500,000 tokens are being airdropped every month over the 3-year period starting from December 2019, using an exponential decay model.
You can learn more about Drop token here.
---
Any questions? Send us a message in our Telegram group or an email to

[email protected]



Cryptophyl
Cryptophyl is the leading place to buy, sell and trade SLP tokens. Sign up to start trading here.

We do not provide advice
We provide our services on an execution-only basis. This means we do not provide investment or financial advice for any product. Where we provide factual information, market commentary, transaction procedure guidance or methods of managing risk, you should not construe these as advice. You are solely responsible for any decision to enter into any transaction.